The classic "problem" of a curvy figure is that clothes that look cute on your petite friends can wind up looking a bit trashy on you. The situation can seem a bit lose-lose — when you wear baggy clothes, you look way heavier than you actually are, but if your clothes are too tight you find yourself on the receiving end of some leering or judgmental stares.

It can feel like frumpy and trashy are your only two options, but there is a way to dress beautifully and still look like a class act. Finding the perfect balance of figure flattering and classy can be a real challenge, but when you achieve it the results are incredible. Here are some of my go-to outfits for showing off your figure in a ladylike way.
1. Fitted Top With a Full Skirt
This feminine silhouette great way to show off a tiny waist, and it works whether you are an hourglass or you are top-heavy and looking for a way to bring balance to your look. I love a full skirt that sits at the natural waist because not only does it make your waist look even thinner than it already is (the full skirt has a way of creating that illusion!), but it also offers complete coverage of a larger behind. I am especially full figured in that area, and while I'm not afraid of fitted skirts, there are some situations in which I'd rather keep this asset* hidden.
*Pun fully intended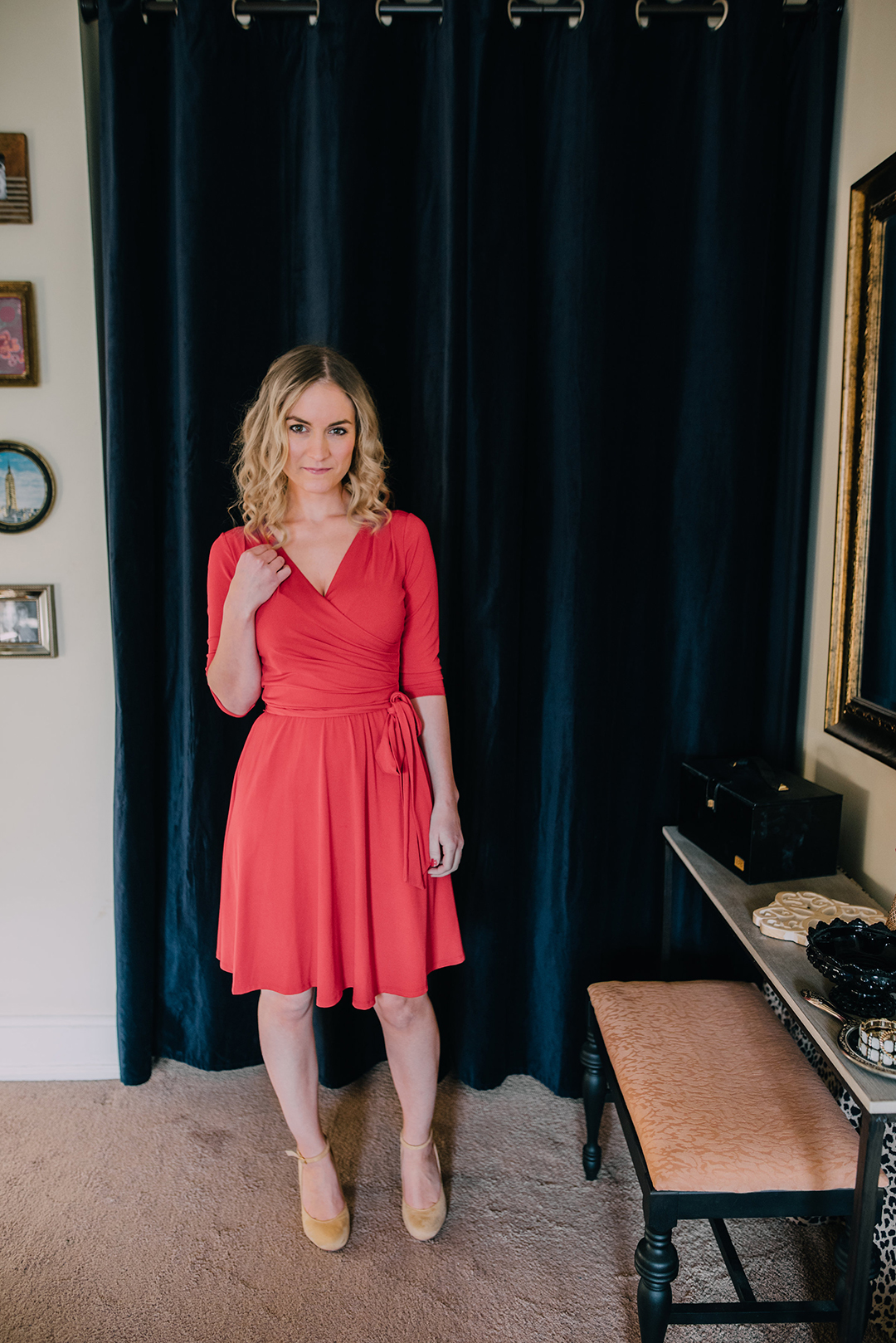 You can also pull off this look with a skirt and top combo. One color head to toe will bring the most balance to the look. If you are trying to de-emphasize your chest, go for a darker color on top and brighter color on the bottom.
Above: Here, I mixed patterns. Already, I'm breaking all of the fashion rules when it comes to dressing curves. Since each pattern has a different scale, they pair well together.
PSST – This wrap skirt is one that I made myself! I'm not an expert seamstress when it comes to clothing, but it's pretty hard to mess up a skirt like this since it adjusts to your body. A wrap skirt is a great beginner project, which is super convenient since wrap skirts look great on everyone!
[Check out this pattern]
2. Fitted Skirt With a Blousy Top
This is a great office look — the looseness of the top can help offset the fitted skirt. If you are more top heavy, this look might throw your body off balance a bit. If you find this to be the case, try a dark color on top and lighter color on the bottom to bring things back into proportion.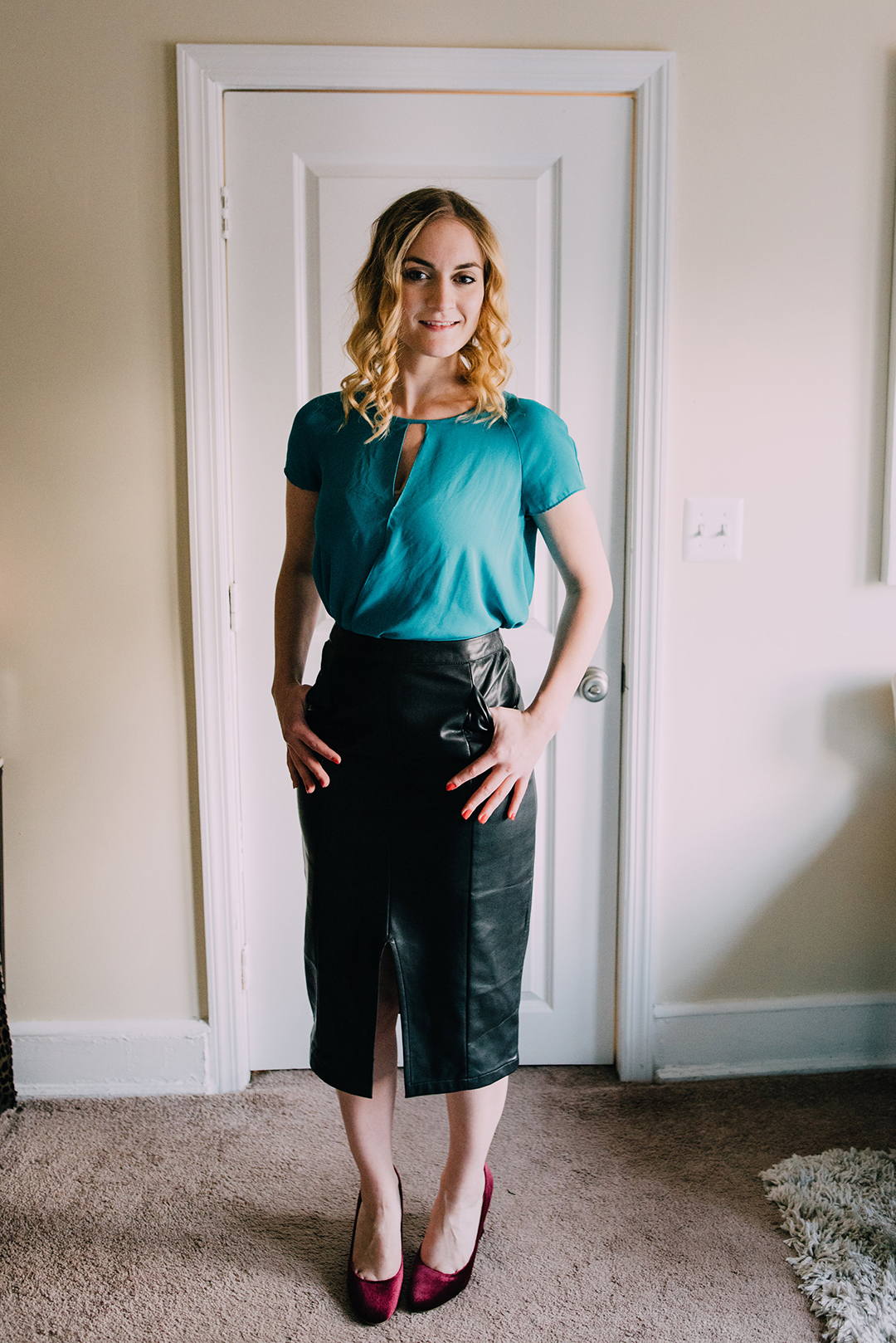 Wearing a skirt that hits below the knee can lengthen the line of your body and make you appear taller as long as you pair it with heels. Flats with a long skirt will have the opposite effect. I'm getting ahead of myself though — more on skirt length in a bit!
3. Fitted All the Way
One of my favorite looks, this will always be the most impactful way to show off your figure. There are a few tricks for pulling this off.
First, choose thicker materials and opt for high-quality items that have lining (and make sure you are wearing the proper undergarments). Fitted is a world away from tight. Well-made garments will skim your curves and show off your figure. Tight or thin clothes can reveal too much. You don't want people to see the curve of your stomach, the curve of the front of your thighs, or the cellulite on your legs.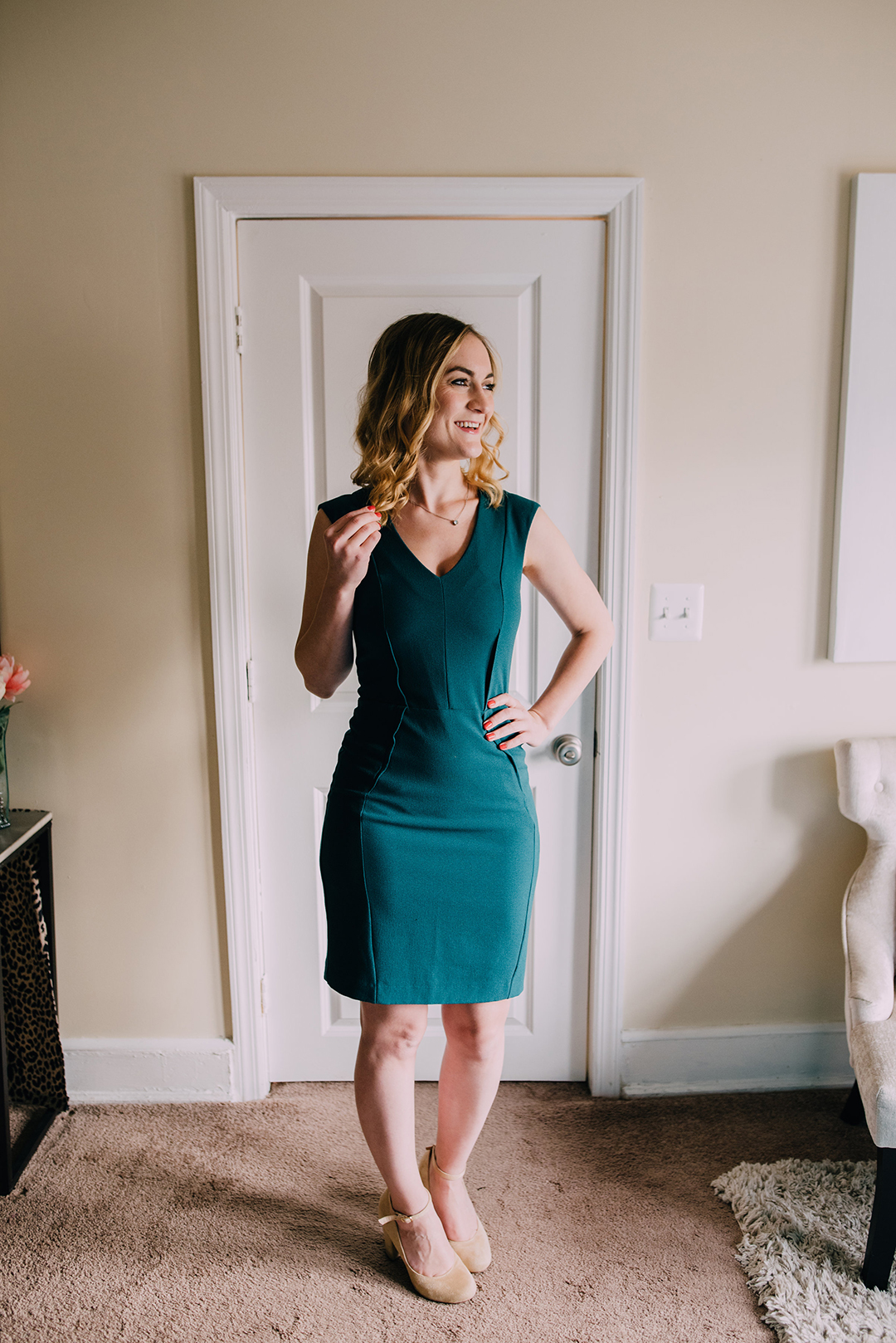 It's important that you get the length of the skirt right. If you are wearing heels, a just-below-the-knee length will be very old-school glam (as mentioned earlier, this will make you appear taller when paired with heels!).
Just above the knee is okay too, and will allow you to wear the outfit with either heels or flats. Personally, if my skirt is anything more than just above my knee I prefer flats. Heels and a short skirt is a bit too much for work or church. Of course, if you are on a hot date or going out for the evening with your girls, you might be able to break this rule.
4. Anything With Peplum
Peplum is a super classy touch, and it's a great way to add some extra style to an otherwise tailored look. You can find peplum tops of both the casual and formal variety. Here are a few of my favorites.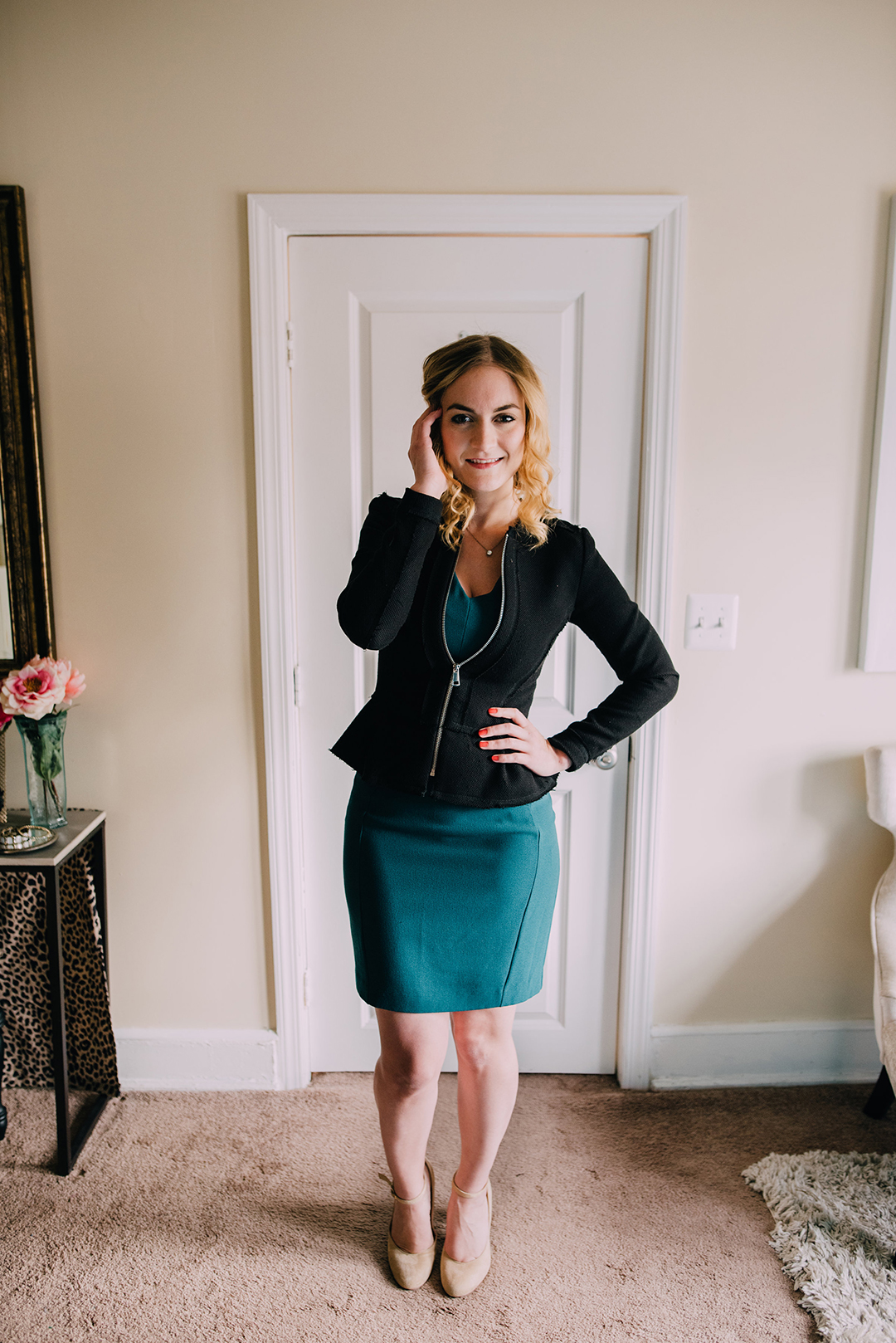 Above: An H&M Blazer over my green dress turns this into a chic but smart office look. I absolutely LOVE this blazer. Finding one that fit me was a challenge in itself. Truthfully, this blazer fits me SO well that I have to turn the sleeves inside out to get them off my wrists. But it's totally worth it!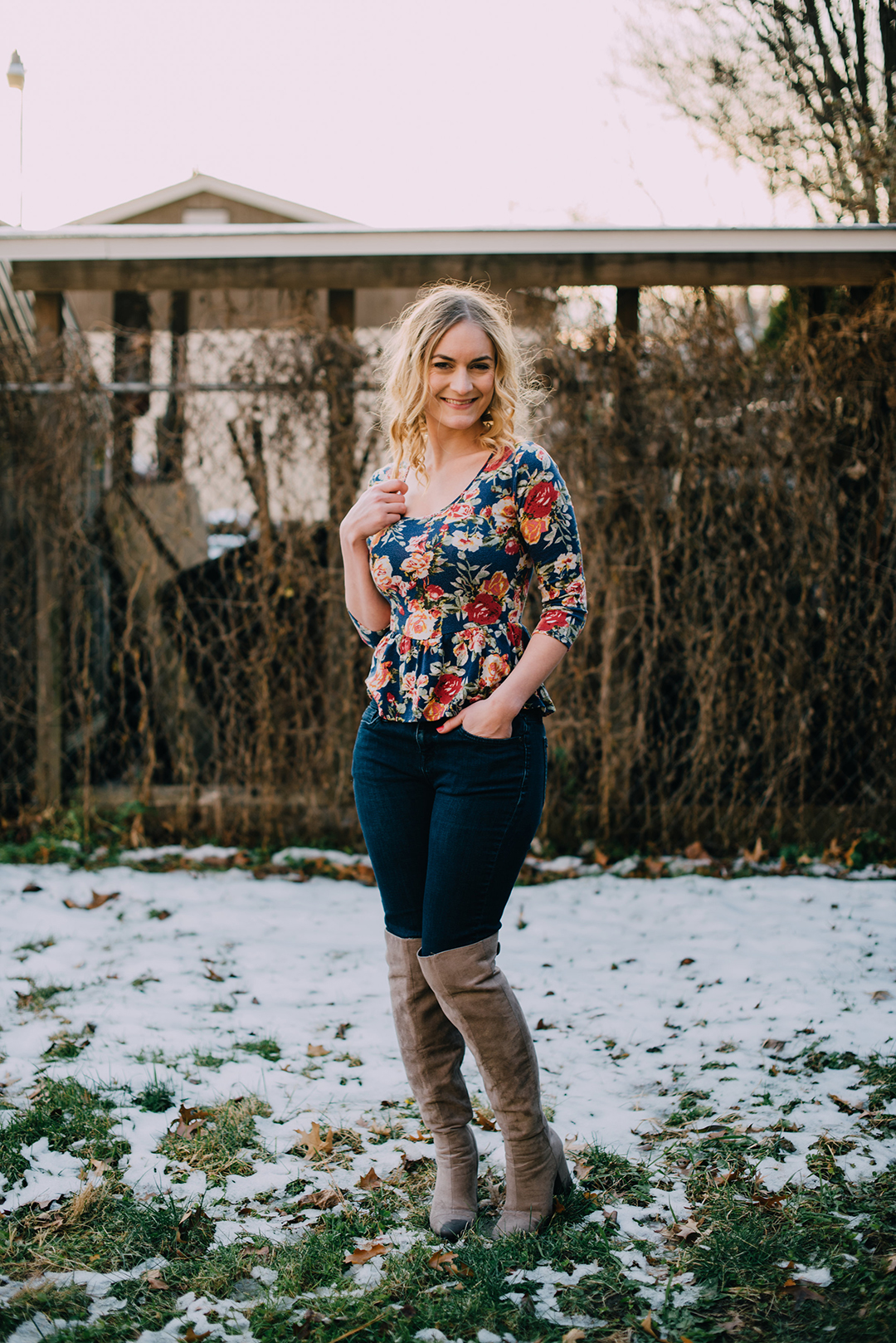 Above: This peplum top was $3 at Greene Street and is originally from Target. I love it when a comfy and casual top has great details that keep you looking dressed up.
What are your styling secrets for showing off your curves? Share them in the comments below!